Welcome to france-lottery.com. On this website you will find information, news, game explanation, winner stories and draws about the official French lotteries. Typical French lotteries are the Euromillions, Millionaire, Keni and Loto. With the rise of online lottery services such as Lottofy, Giantlottos and Thelotter people from all over the world can now participate in the French Lotteries. This has increased the popularity of the games internationally. La Française des Jeux is a French company that has a monopoly on organising most games of chance and sports betting. The games they cover are Euro Millions-My Million, Joker+, Loto, Keno Gagnant a vie, and Amigo.
---
Top 3 lotteries in 2023
The below 3 were the most in demand in 2023 according to our own research. The first 2 are organized in France only the Powerball is not. This is an American lottery that can issue jackpot prizes of more like 2 billion.
EuroMillions
Jackpot can reach € 240 Million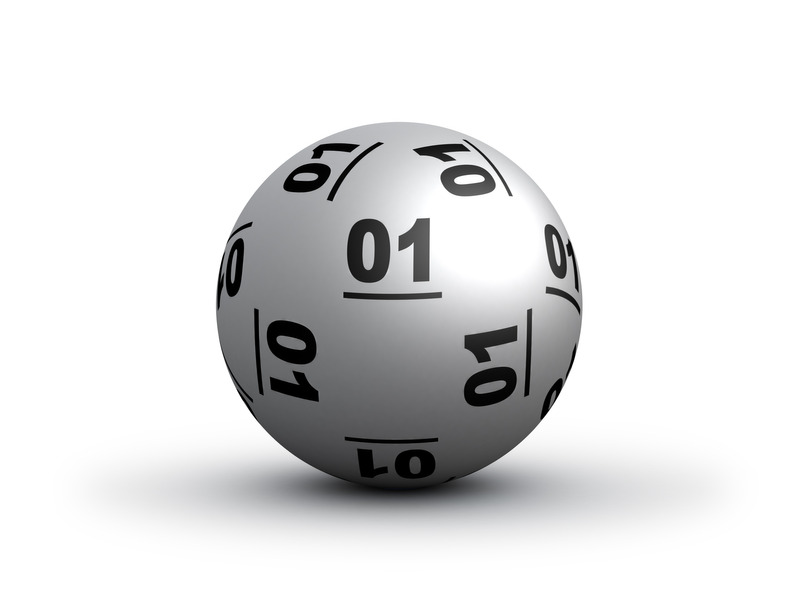 ---
Thursday and Friday live on youtube
Buy 1 +1 for Free
1 december 2023 > Superdraw with jackpot of € 200 Million
Loto
Most popular in France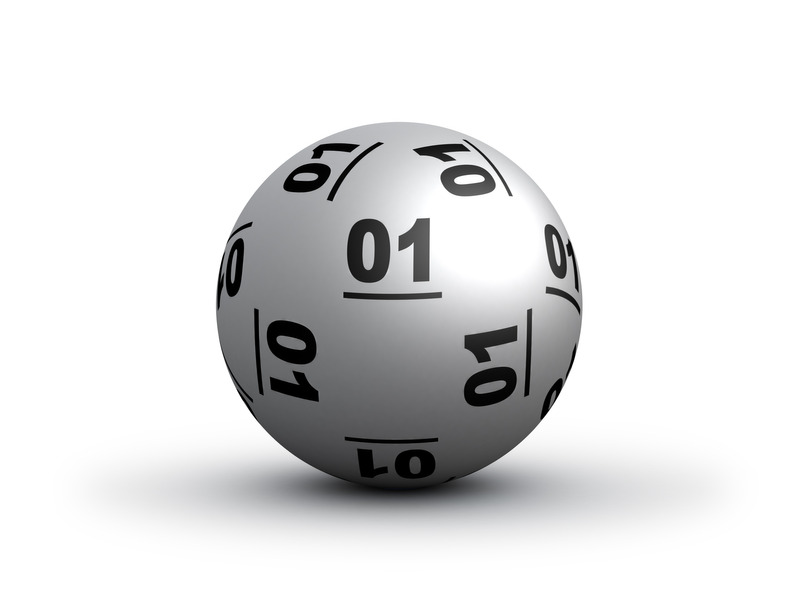 ---
Drawings on Monday, Wednesday and Saturday. Same as Powerball
Buy 1 +1 for Free
Our national lotto 🙂
Powerball US
In October player won 1,7 Billion Dollar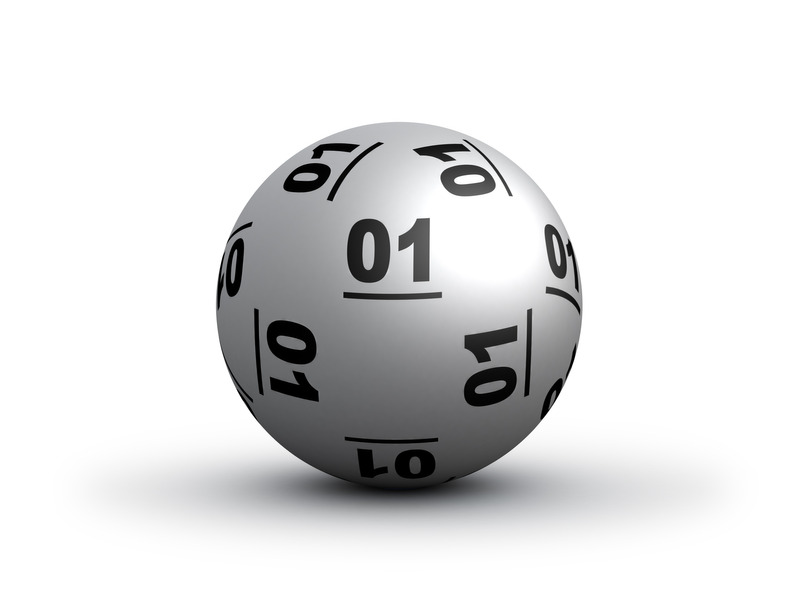 ---
Drawings on Monday, Wednesday and Saturday. Same as Loto
Buy 1 +1 for Free
Amazing jackpots !!!
---
Which official lotteries are organized in France?
La Française des Jeux (FDJ): This is the national lottery of France. FDJ hosts a wide range of lottery games, including the famous Loto, EuroMillions, Instant Games and scratch cards.
Euromillions my raffle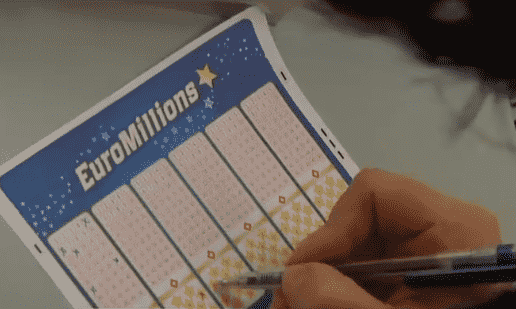 France was one of the founding countries of EuroMillions in 2004, along with Spain and the United Kingdom. Now it consists of 9 participating countries. Being one of the first participants and geographically convenient, they also organize the weekly draws in Paris. So the French do have an extra charge with this European Lotto. This does not mean that the chances of winning are higher. This is all official and every country has an equal chance of winning a cash prize.
Loto Official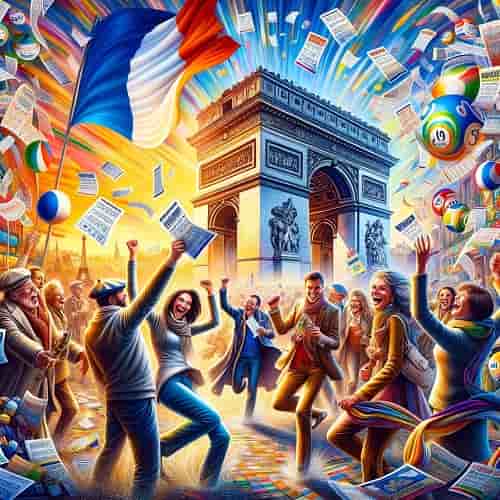 This is one of the most popular lottery games in France. Players select a series of numbers and can win prizes based on the number of matching numbers. Lotto is a popular lottery. Players choose six numbers from a sequence and try to win a jackpot by guessing all six numbers correctly. There are also prizes for players who guess part of the numbers correctly.
KENO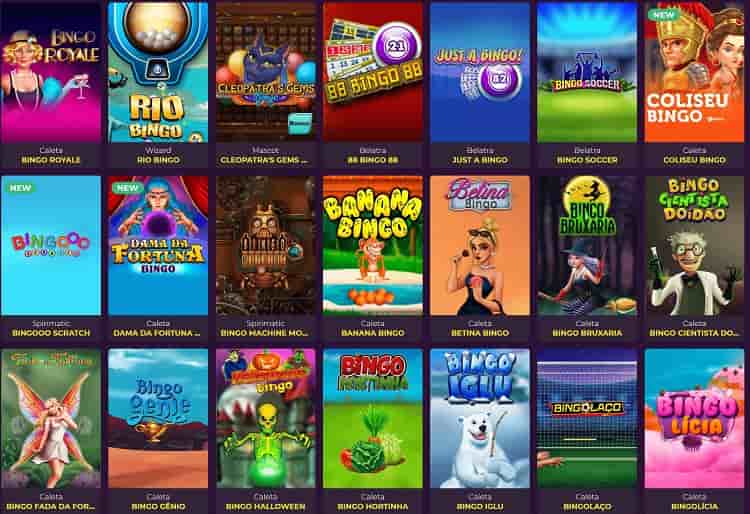 Keno is another popular game offered by FDJ. Players choose a series of numbers and try to match the numbers drawn. Keno draws take place several times a day, giving players regular chances to win prizes. Apart from these well-known lotteries, FDJ also offers other games of chance and scratch cards. They have a wide range of games to suit different preferences and budgets.
---
Other France lotteries
Jeu de Grattage Scratch Cards: These are instant lottery games where players buy scratch cards and can immediately see if they have won. FDJ offers a variety of scratch card games with different themes and prize levels.
Loto Foot: This is a sports betting game linked to soccer, where players try to predict the outcomes of soccer matches.
Amigo: A bingo style lottery game that is drawn several times a day. Players choose numbers and win based on how many numbers match those drawn.
My Million: Exclusive to French EuroMillions players, My Million offers an extra chance to win, where each EuroMillions ticket purchase includes a unique My Million code that automatically participates in a separate draw. This lottery gives players the chance to become millionaires through a simple lottery with scratch cards. Millionaire is a scratch off lottery organized by FDJ. Players purchase a scratch card on which they must reveal hidden symbols. If they reveal the correct combination of symbols, they win a prize. Millionaire gives players the chance to become a millionaire by scratching a lottery ticket.
---
30th anniversary FDJ Foundation
Boulogne, 18 October 2023
The FDJ Foundation celebrated its 30th anniversary in Aix-en-Provence by supporting the 'Secours Populaire d'Aubagne' project with a grant of €2,580. The Development of sports in the Aubagne river valley was chosen as part of the 'Tremplin Solidarity Retailers' system.
This was sponsored by Ms Imperatore, FDJ Point of Sale Manager in Aubagne. Charles Lantieri, deputy director of the FDJ Group and president of the FDJ Corporate Foundation, and Anne-Sophie Jupinet, head of the FDJ Agency Alpes-Provence, were present at the celebration.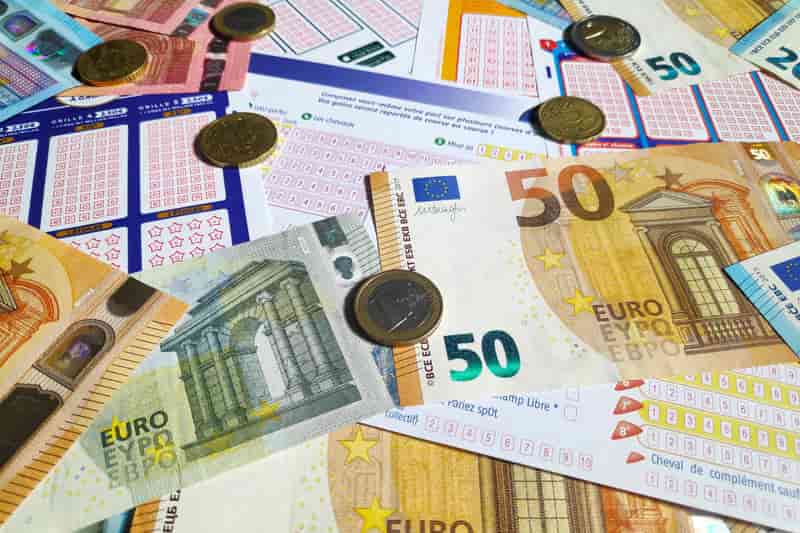 ---
Consumer Behavior
While the lottery in France is popular across all age groups, certain games cater more to specific demographics. For instance, scratch-off games like "Grattage" are popular among younger players, while traditional draw-based games like Loto appeal more to older audiences.
French consumers spend a significant amount annually on lottery tickets. These spending habits are closely monitored and studied by Française des Jeux to tailor their games and marketing strategies.
Branding lotteries FDJ
Française des Jeux conducts extensive advertising campaigns to attract a wide audience. These campaigns are often creative, leveraging humor, nostalgia, and even social messages to appeal to potential players. FDJ is also known for its sports sponsorships, especially in cycling, thereby gaining visibility and credibility among a broader public.
Limited-time offers, seasonal games, and interactive online campaigns are often rolled out to keep consumer interest high.

---
FAQ
---
Is the Euromillions an official French lottery?
Euromillions is not officially French, but the French think it is. Although Euromillions Lottery bears the seal of nine European countries, it seems that this is their lottery for the French because the drawings take place twice a week (Tuesday and Friday nights) in Paris. Therefore, do the French have a better chance of winning Well, no, because every lot has the same chance of winning, whether from France, Germany, Spain, and even from a country other than nine organizing countries, as long as you have an official lottery ticket.
How to buy lottery tickets if I don't live in France?
Of course, if you live in France, it is very easy to get lottery tickets for local lotteries. Like at Giantlotto or Thelotter, you can buy lottery tickets online all over the world in a legal and official way. Both parties have many years of experience in selling international lotteries.
When is the draw of the Euromillions my million rafflue?
The EuroMillions My Million Raffle drawn is every Tuesday and Friday night at 20:45CET in Paris.
When is the draw of the loto in 2023?
The French loto drawn is on Mondays, Wednesdays, and Saturdays at 20:30 GMT in 2023.
What & when was the biggest jackpot in a France lottery?
In 2011 somebody won the jackpot of 24 million, the biggest price in history for the Loto. A single ticket claimed the largest France Lotto jackpot to-date worth €24 million. After 34 rollovers somebody won the jackpot. In october 2021 the EuroMillions jackpot of €220 million has been won by a player in France. The winning numbers were 21, 26, 31, 34, 49 and lucky stars 2 and 5. This was the biggest Euromillions my millionaire maker jackpot ever won.
What er the winning odds?
The winning odds of the France Loto Jackpot aren't very high. On the other hand: the amount of Jackpot money is definitely impressive when you win. For example, a very lucky player won 24 million euros in 2011! It took 13 draws before this special moment. Interesting is the fact that the Jackpot started with 13 million euros, so because of the many rollovers it nearly doubled. Another great Jackpot hit took place in 1996. Sometimes it takes years, but when the Jackpot falls it definitely makes the headlines!
What is my canche to win the Loto jackpot?
The Loto is not only popular because of the great Jackpot. The winning chance of 1:16 is important for the popularity of this lottery as well. A winning chance of 1:16 is actually quite good, compared to other lotteries. Winners don't even have to pay taxes, which makes this lottery different from the Powerball Lottery. One of these winners was a factory worker from the French city of Montpellier. He won the Jackpot not once, but twice! In 1996 a few million French Francs were added to his bank account, about 2.8 million euros. Funny enough the millionaire decided not to quit playing. He loved it so much that the played again with the same numbers. They definitely were his lucky numbers, because in 2011 he won the Jackpot of 3 million dollars!
---
About Française des Jeux (FDJ)
Française des Jeux (FDJ) is France's national lottery. It is a national procedure initiated by the courts in 1976 and applies to the organization and supervision of various events and lotteries in the country. FDJ has a monopoly position in France and plays an important role in the national government industry. FDJ says goodbye before big projects and good deeds. This means an economic burden for the sale of goods and the exploitation of businesses of all kinds. A major challenge for the French government is that it must be used to open services and social programs.
FDJ enforced a strict security policy on primary liability and obtained strict justification for contract negotiations. Implementation needs to be done on a regular basis to ensure you do security reviews, choose to deploy and provide information, and receive information on issues and issues.
La Française des Jeux is the main French lottery company responsible for lotteries, games and lotteries. It plays a major role in the national government industry and is backed and dealt by great people and big projects
---
News and winners French lotteries (2023)
Vouchers are becoming increasingly popular in 2023 as lottery prizes. During weekend lotteries, the prizes to be won are increasingly vouchers that can be spent in supermarkets. In Tinténiac, in Ille-et-Vilaine, vouchers of 10-800 euros were on offer, these vouchers are particularly popular at this time of inflation.
The lottery in Tinténiac, Ille-et-Vilaine, offered vouchers that could be used in shops. The lottery in Tinténiac, Ille-et-Vilaine, offered vouchers that could be used in shops. Radio France – Julien Prouvoyeur. All seats in this community hall in Tinténiac, in Ille-et-Vilaine, are occupied. The lottery, sponsored by the association "Les pompiers solidaires", is regularly attended by people, but this Sunday many are trying to win. There are 4,000 euros worth of prizes to be won, the prizes divided into vouchers. These cards are accepted in supermarkets. These prizes are hugely appreciated by players during this period of inflation.