EuroMillions is one of the few lottery games played in multiple European countries, including France and 8 other countries. This cooperation between different countries makes it unique. The participation of multiple countries allows EuroMillions jackpots to reach unprecedented levels, often much higher than national france lotto. For example, it can grow to 240 million.
Euro Millions is a popular lottery that offers several possibilities to win. In France you can choose the 'My Million Raffle' option besides the standard tickets. It is a variation that makes it possible to win 1 million euros during the Euro Millions draws at Tuesday and Friday at 20.45 CET. In French Eurolotto, players must choose five main numbers from a range of 1 to 50, and two "lucky star" numbers from a separate range of 1 to 12. To win the jackpot, all seven numbers selected must match the numbers drawn. There are also prizes for players who guess part of the numbers correctly.
---
How to play Euromillions in France?
This is one of the largest European lotteries in Europe, with several countries participating, including France. Players choose numbers and two "Lucky Stars" with the chance to win huge jackpots that roll over several countries.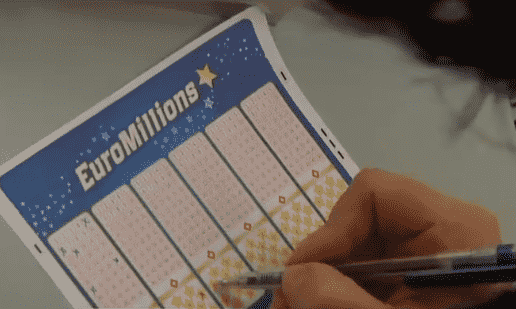 ---
My Million Raffle France
The French organization of EuroMillions has invented a new way to win 1 million euros. 'My Million Raffle' is an exciting extra option in the weekly draws of EuroMillions. The only thing you need to do is purchase a EuroMillions ticket at one of the offices or online at theLotter. Using theLotter brings you certain advantages. For example, a free notification will be send after you've won something during the draw for this lotto.
A millionaire guaranteed in France EuroMillions with each draw. The minimum bet is 2.5 € for 1 Euro Millions single grid + 1 My Million code per grid.
By choosing the Star + option, you can win a win in two cases: if you have no gain at Euro Millions (0 number) but 1 or 2 good stars
New millionaires around the globe
If you're living in France, an unique code will be generated automatically that appears on the receipt. On the day of the draw one raffle code will be picked that gives you the possibility to become a millionaire, even if you don't have the correct EuroMillions numbers.
No France taxes
One of the great things about EuroMillions and other france lottos is the fact that the prize money is tax-free. Incredible, if you realize that the amount of Jackpot starts at an astonishing 17,000,000 million euros. The largest amount possible to win is 190,000,000 million euros! It's even possible to win multiple times if you use a systematic form. Don't be sad if you don't win the Jackpot though. There are 12 secondary prizes as well, for example 5000 or 10.000 euros. Or perhaps you win the 1 million My Million Raffle prize, also not bad at all!